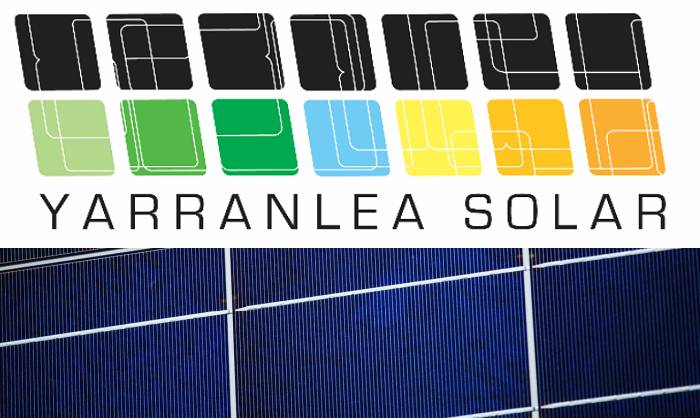 Better late than never – construction of Risen Energy's 100MW (AC) Yarranlea Solar Farm west of Toowoomba in Queensland is moving along.
Situated near Pittsworth on the Darling Downs, bulk earthworks for the project have been completed, substation work is in progress, piles for the trackers have been finished and tracker assembly commenced. The first solar panels should be installed soon according to the company, although judging by the following photo, that's already begun.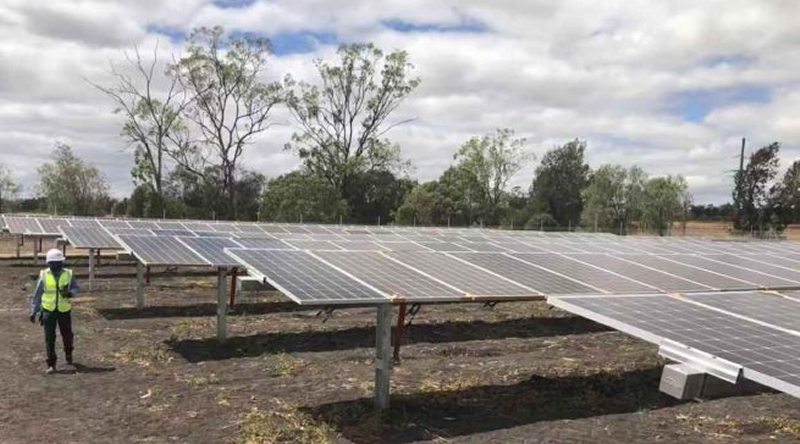 Originally to consist of 400,000 Risen Energy solar panels, that number has been revised down to 360,000 modules. It was also previously estimated the facility would be completed by May this year, but according to the company it now looks like it will be October 2019. While construction formally commenced in May 2018, apparently it didn't begin "in earnest" until early this year.
Yarranlea will connect to existing Ergon Energy infrastructure, located nearby and allowing energy transmission into the Middle Ridge Bulk Supply Substation for use in the Toowoomba and Darling Downs area.
Risen Energy has set a goal of establishing 2GW of solar farms in Australia over the next few years, with the acquisition of Yarranlea early in 2018 representing its first large-scale facility.
"This reinforces our intention of becoming a key player in the national solar industry." said John Zhong, Project Development & Investment Director, Risen Energy (Australia).
Risen's second project is Merredin Solar Farm in Western Australia., which was acquired from Stellata Energy in October last year.
A 100 MW (AC) solar farm  in the state's central wheatbelt, the Merredin facility is expected to generate 281GWh of electricity per annum. Last October, the commercial operations date target for the plant was given as late this year.
The firm has certainly been busy over the past year or so. GlobalData's solar panel shipment rankings for 2018 put Risen Energy at no. 7 with a figure of 4.8GW of modules shipped; quite a jump on the company's 2017 figure of 2.5GW.
In January this year, the company announced its JÄGER HP module featuring PERC (Passivated Emitter and Rear Cell) and half-cut solar cell technology was certified to have reached "up to 21%" conversion efficiency, which Risen said was a new world record.
Founded in 1986, Risen Energy entered the Australian market in 2008. As well as the commercial and utility scale market, the company's solar panels are also used in residential solar installations. Risen Energy is currently listed on SQ's trusted solar brands chart.