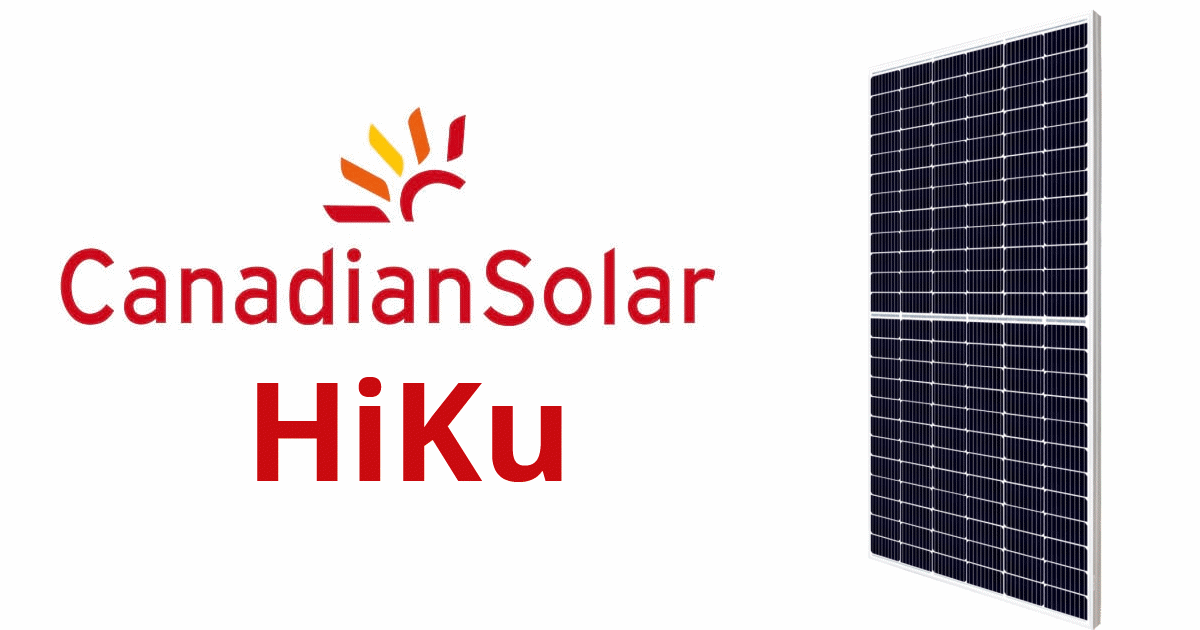 Canadian Solar has announced the launch of its HiKu monocrystalline solar panel range for the Australian market in 2020.
The HiKu Mono is/will be available in capacities up to 450W and boasts a conversion efficiency of up to 20.37%. We've had details of some HiKu panels in our solar panel comparison table for a while, but not the 144-cell models that range in capacity from 425W to 450W.
Being 144 "dual" (half-cut) cells, as with 72-cell panels using full-size cells, these panels are pretty big – around 1m x 2.1m. While these larger panels are predominantly deployed in commercial installations and solar farms, they can be used on household rooftops provided they are installed properly.
Canadian Solar says the HiKu Mono is a "cooler" panel with a lower hotspot risk than full cell modules, "making it a safer, more reliable choice for Australian households". Significantly reduced hot-spot temperatures in panels using half-cut cells have been previously noted in this ARENA-supported study.
While on the topic of heat, the HiKu range have a temperature coefficient of -0.36 % / °C, which is pretty good. Heat is the enemy of solar panels and temperature coefficient refers to the power drop for every degree that the panel is above 25°C – that's module temperature, not ambient.
Canadian Solar says the HiKu range demonstrates <2% power degradation after 200kwh/m² LID (Light Induced Degradation) and 500h laboratory LeTID (Light & elevated Temperature Induced Degradation) testing. You can learn a bit more about LeTID issues here.
Canadian Solar panels have been quite popular for home installations in Australia and the company is currently listed on SQ's trusted brands chart.
Amazon PPA Deal In Australia
In other recent news from Canadian Solar, the company announced last week its Australian subsidiary had inked a power purchase agreement (PPA) with the giant of online shopping, Amazon.
Under the agreement, Amazon will purchase electricity from the 146 MWp/110 MWac Gunnedah Solar Farm, which Canadian Solar has a stake in. The facility, which will be using Canadian Solar BiKu bifacial modules, is expected to reach commercial operation by 2021.
"Our team has worked hard to bring this opportunity to fruition, and we look forward to further collaboration with Amazon, while we bring the Gunnedah project to commercial operation," said Dr. Shawn Qu, Chairman and Chief Executive Officer at Canadian Solar.
According to Dr. Qu, Canadian Solar has a pipeline of close to 1.2 GW of large-scale PV projects in Australia, including 335 MW capacity " ready to build".