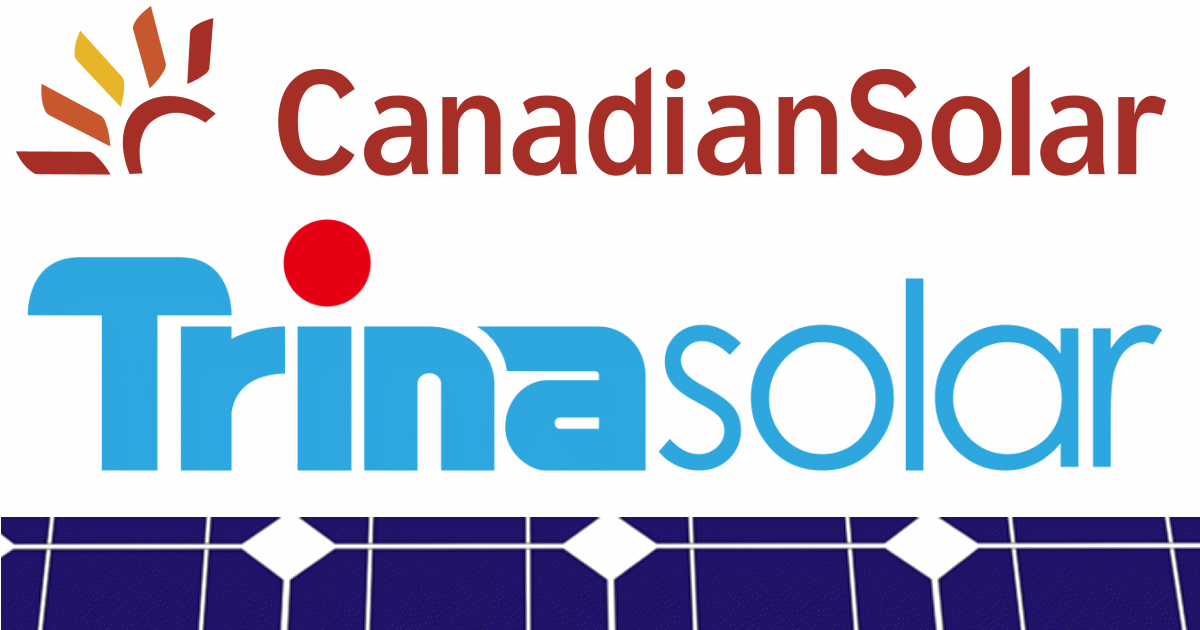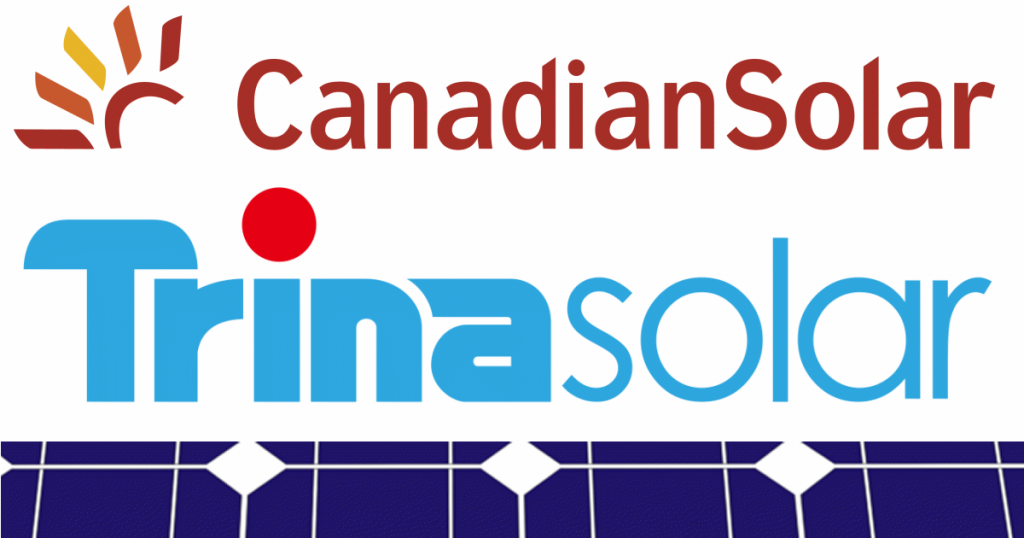 Solar panel manufacturers Trina and Canadian solar have both laid claim to new solar cell efficiency records. Brace yourself for technobabble.
I don't profess to be familiar with all the technologies mentioned and I've linked to articles relating to some of the terminology where you can learn more.
Canadian Solar P-Type Poly (Multi) Cell Record
Canadian Solar Inc. announced it has set a world record of 22.28% conversion efficiency for its p-type multicrystalline P5 cell. The company says the cell was fabricated using 157mmx157mm P5 multicrystalline wafers and technologies including selective emitter, silicon oxide passivation, multi-layer anti-reflection coating, aluminum oxide backside passivation, advanced metallization, and Metal Catalyzed Chemical Etch (MCCE).
"We are pleased to see Canadian Solar P5 technology set a new world record," said Dr. Shawn Qu, chairman and CEO of Canadian Solar Inc. "This shows that our multi-crystalline technology can achieve higher efficiencies while still enjoy the cost advantage."
The company says the P5 cell efficiency was tested and certified by Germany's Fraunhofer ISE last month.
Trina Solar N-Type Mono Cell Record
Also overnight, Trina Solar Co. Ltd. said its State Key Laboratory (SKL) of PV Science and Technology (PVST) in China has set a new world record of 24.58% for a n-type monocrystalline silicon i-TOPCon (Industrial Tunnel Oxide Passivated Contact) solar cell.
Trina says the bifacial solar cell was fabricated from a 244.62 cm2 wafer and has a front boron emitter and a rear full-area passivating contact (PERC?). It says the front side efficiency of 24.58% was achieved without using any dedicated aperture during the illumination.
".. to the best of our knowledge, this is the new world record for a total area efficiency for a large-area two-side contact silicon solar cell" said Trina Solar CEO Jifan Gao. "The excellent R&D results lays a solid foundation for Trina to provide a new differentiated high-end PV modules and solutions to our customers."
The company says the result was independently confirmed by Germany's ISFH CalTeC.
While overall solar panel efficiency will be lower than the figures noted above for modules made with the cells mentioned (due in part to spaces between cells), these are impressive results and it's encouraging to see solar companies continuing to push the limits of what can be achieved.
Both Trina and Canadian have been in the solar cell/panel manufacturing game for some years (the former since 1997 and the latter since 2001) and both appear on SQ's trusted solar brands chart.