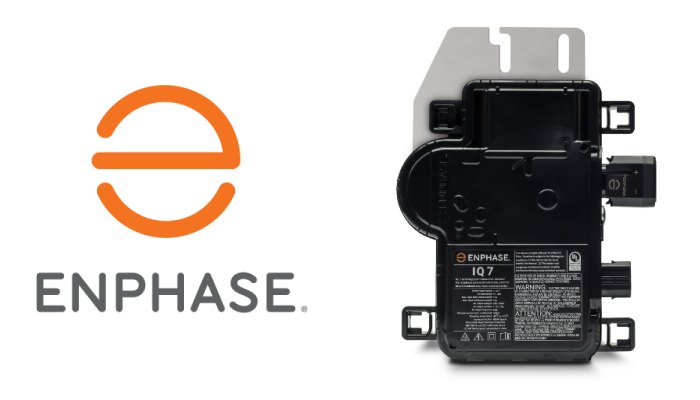 US-headquartered microinverter manufacturer Enphase says it remains on track towards its new operating model.
Enphase yesterday announced its first quarter revenue came to USD $70.0 million. While this was a drop of 12% from the previous quarter, it was an increase of 28% year-over-year.  The company states its GAAP1 gross margin was 26.2%, up from 23.8% in the prior quarter.
The company finished up the quarter with $53.3 million in cash. Inventory was $18.5 million in Q1 compared to $26.0 million in the fourth quarter and $33.8 million in the first quarter of last year.
After a lengthy challenging run followed by a positive final quarter last year, Enphase remains upbeat about its future.
"In summary, we are pleased with our continued progress towards our 30-20-102 operating model, which we expect to achieve in the fourth quarter of 2018," said the company.
Something else that has been looking a lot healthier in recent months are Enphase shares.
Among Enphase's business highlights for the quarter:
Another AC Module Partnership
Late last month, Enphase announced it had entered into a partnership with Solaria Corporation for the development of an AC solar module, which will have Enphase's IQ 7+ microinverter3 integrated. The module will be known as the Solaria PowerXT®-AC. Other solar panel manufacturers to team up with Enphase on AC solar modules include Panasonic, JinkoSolar (Eagle AC) and LG (NeON 2 ACe).
Lots Of Microinverters Shipped
For Q1, 180 megawatts DC, or 611,000 Enphase microinverters were shipped. According to the Enphase web site, more than 16 million of its microinverters in total have made their way to various parts of the world. Quite a few of them have been popping up in Australia solar power system installations.
Generally speaking, Australians seem to be happy with these devices according to SQ's Enphase microinverter reviews, which are provided by customers who have had the units installed for at least twelve months.
Enphase's IQ microinverter range can support modules up to 440 Wp, as well as 60- and 72-cell solar panels.
Another Award
Enphase received the Dutch Solar Innovation Award 2018 in March for its seventh generation microinverters, which is no doubt headed straight to the Enphase pool room to sit with its other awards.
Footnotes
GAAP – Generally Accepted Accounting Principles ↩
30% gross margin, 20% OPEX, and 10% operating income ↩
A microinverter is installed on the back of or beside a solar panel – one microinverter per module; taking the place of a large central/string solar inverter.  Learn more about microinverters and AC solar panels. ↩