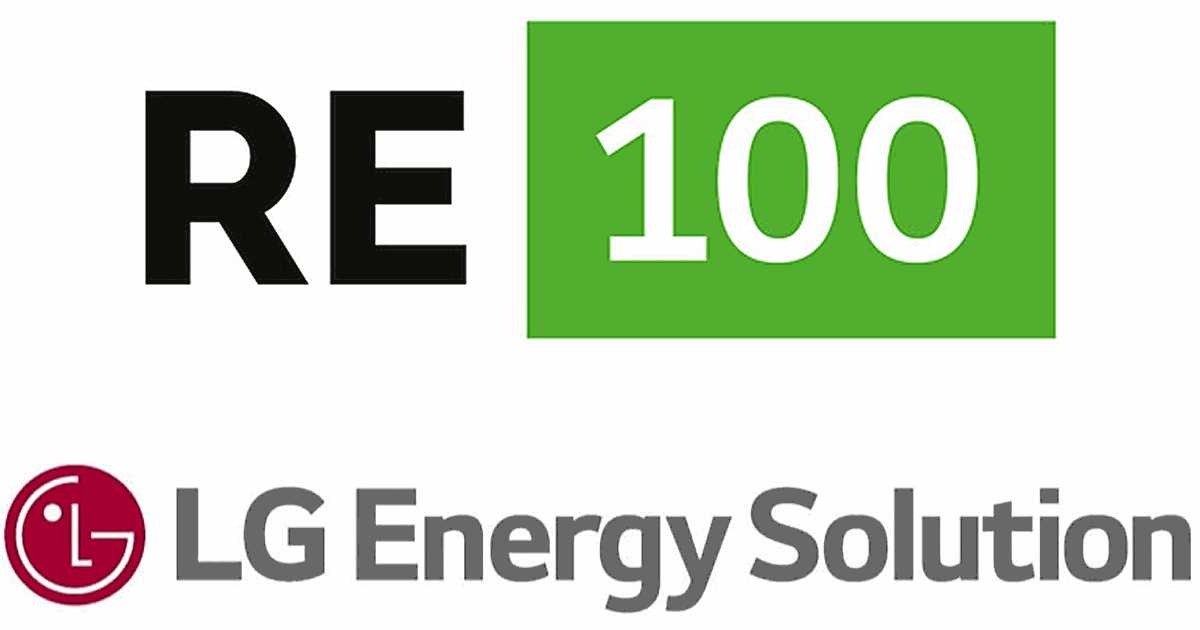 South Korean battery manufacturer LG Energy Solution has announced it is among the newest members of the RE100.
RE100 is an international campaign that was started The Climate Group in partnership with CDP back in 2014 to encourage big companies to commit to 100% renewables-based electricity.
LG Energy Solution says its manufacturing facilities in Poland and the US are already using 100% renewables, but under this new commitment the company is shooting for achieving the same at its South Korean and Chinese facilities by 2030.
"Battery is the critical product to step forward to carbon neutral society. As the leading company in battery industry, it is the significant responsibility to combat with climate crisis by using 100% renewable energy in battery manufacturing," said LG Energy Solution CEO Jonghyun Kim,  "To reduce carbon emissions from the whole battery value chain, we are going to enhance cooperative relationship with suppliers and diverse stakeholders."
LG Energy Solution manufacturers batteries for automotive and other applications, including solar energy storage.
While home batteries may play an important role in emissions reduction more broadly in the future, generally speaking there is a lot of work to be done until then in terms of improving reliability, performance and price.
LG solar batteries have been popular in Australia, but they haven't been without their problems. In February this year, a recall of certain LG Chem RESU batteries sold in Australia between March 2017 and September 2018 was announced, following reports of fires in the USA. As has been the case with many batteries tested by Canberra's Battery Test Center, reliability and performance have also been issues.
Just a note on the LG Chem vs. LG Energy Solution thing – in December last year LG Energy Solution was launched, which consists of the LG Chem battery business. The "Chem" word has since been dropped from battery names.
As for other solar battery manufacturers part of the RE100, the only one I'm aware of is Sungrow, which is also a major player on the solar inverter scene.
RE100 Hits 300 Members – And Challenges
LG Energy Solution was the 300th company to sign on to the RE100. Other recent signatories include brewer Heineken, printer manufacturer Epson, global healthcare company Novartis and as we mentioned last week, Coca-Cola Amatil.
RE100 notes more than a quarter of renewable electricity being sourced by members is via Power Purchase Agreements (PPAs), and almost 60% of members are self-generating some electricity for their own consumption. 77 RE100 members – just under a quarter – are sourcing more than 90% renewable power, and more than 40% of total electricity usage across the membership is coming from renewables.
As to how much electricity that represents isn't clear, but RE100 has noted previously its members collectively consume more electricity than is generated across Australia. Total electricity generation in Australia in 2019 was around 265 terawatt-hours (TWh), so that being the case, 40% would be 106 terawatt-hours per year – 106 *billion* kilowatt-hours.
The RE100 organisers say while there is much to celebrate, some companies have been limited in delivering on their commitments due to the lack of access to renewables in some jurisdictions; so the work of RE100 is now focused on this issue.