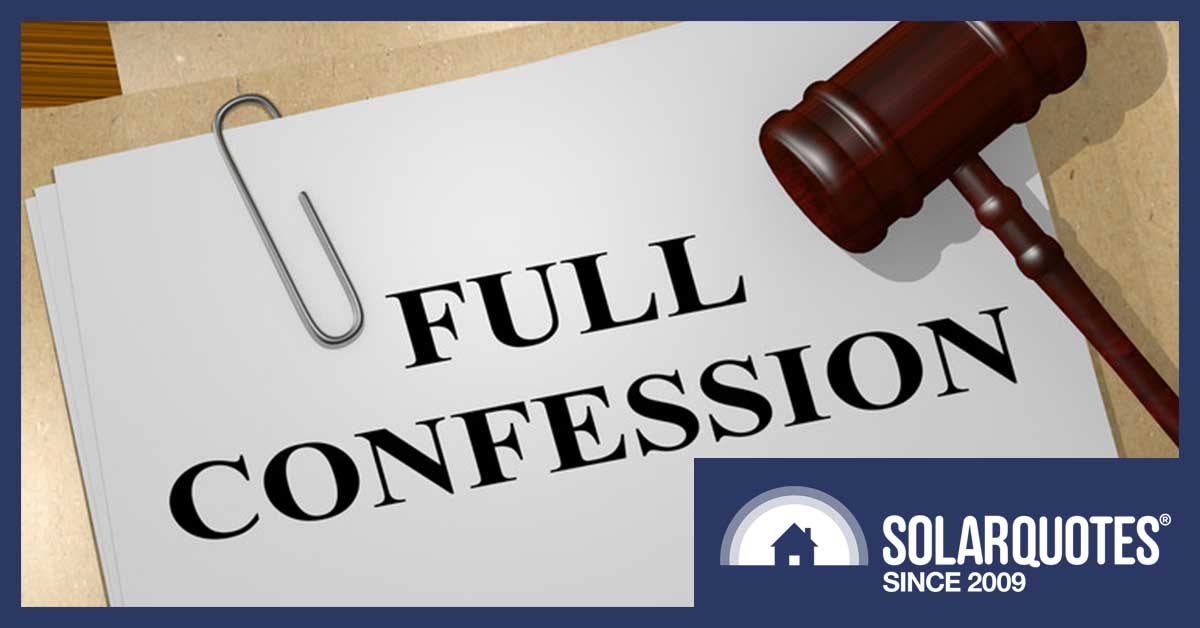 You've heard the one about how the growth of grid-connected solar power is causing voltage rise on low voltage (LV) networks?
I sure have. I've written plenty about the phenomenon, often with an eye to what networks are doing to try and counter the problem.
However, courtesy of an e-mail from Green Energy Markets' Tristan Edis, I have learned to my surprise that the "blame solar power" narrative simply isn't true. Yes, voltages on the LV network are routinely – almost always – out of compliance, but it barely matters whether solar is on the network or not.
Edis's e-mail alerted us to a huge report that landed in May, at the height of the COVID-19 lockdowns. The COAG Energy Council's 175-page LV Voltage Report was prepared for the Energy Security Board by the University of New South Wales, and is part of the Energy Council's DER Integration Plan.
In particular, Edis drew our attention to a surprising finding: voltage rise is rampant in National Electricity Market (NEM) networks, even when those networks have only a low penetration of DER.
This is the finding reported in the LV Voltage Report's cover note [PDF]:
"The key finding of the paper is that, even in the absence of solar PV, there is a significant level of high voltage across all DNSPs in all NEM states as highlighted in the following chart. The nominal voltage standard in the NEM is 230V – more than 95% of readings were found to be higher than this."
Further:
"The increasing level of output from solar PV is, in turn, slightly increasing the voltages on most electricity networks. However, the report also finds that many sites experience higher voltages during the night when solar PV is not operational."
"Higher voltages at night" is a far cry from industry (and media) hype that solar power is causing meltdown in our LV networks. As Edis remarked to us in the e-mail, it looks a lot like networks want solar to carry the blame for their own over-voltage non-compliance problems.
How much non-compliance? In UNSW work by Baran Yildiz presented in the report, in just one DNSP:
At least 22% of sites in the dataset experienced voltage over 253V at least 1% of the time;
At least 10% experienced voltage over 255V, 2% of the time;
3% of sites experienced voltage over 253V at least 20% of the time; and
2% of sites experience voltage over 255V, at least 10% of the time.
If Not Solar, Then What?
The report's cover note says network operators have, in part, decided to let LV network voltages rise "to support additional air conditioning loads installed over the last three decades", and in part, it's because 20 years ago Australia adopted a nominal 230V standard, but some DNSPs are still to transition from the older 240V standard. And, of course, voltage rises and falls with variation in network loads.
In spite of apocalyptic warnings that too much PV is making the grid unstable, solar power's impact on the grid is so far mild – in most postcodes, solar has contributed around 2V rise per kilowatt exported from PV*. Across both NEM states and DNSPs, the median impact on LV networks ranges from 2V to 5V.
(*I've been corrected by study author Simon Heslop in the comments. I've left the original text in place, but will quote from the report's cover note for clarity: "The UNSW analysis showed that although sites in some postcodes experience significant
voltage rises per kW of site PV export, most are lower than 2 V/kW export. At both the state/territory and DNSP level, the median voltage impact at ranges from 2V to 5V. There is an impact on voltage from solar PV, and particularly the distribution of higher voltages. In turn, voltage impacts solar PV exports.")
Sure, we can expect the impact to grow as more rooftops get more solar panels – but only if DNSPs do nothing to manage the transition.
Curtailment? Mostly Not Much, Costing Less Than $12 Annually
Of course, high grid voltages lead to curtailment either on a dynamic basis (a solar inverter's output is scaled back on instruction from the network) or by limiting new connections to the network.
UNSW PhD researcher Naomi Stringer spoke to the Webinar launching the report about her group's work estimating the financial impact of curtailment on solar owners, and it turned out to be mostly minor.
Stringer's team analysed 1,300 systems in South Australia, using data collected every minute on 24 clear-sky days, and assuming a 25c/kWh retail price and 6c/kWh feed in tariff for its financial modelling.
Curtailment is happening – Stringer found 53% of sites experienced some curtailment, but the average curtailment across all sites was just 1%, and the average across curtailed sites only 6%.
The low levels of curtailment are reflected in the minimal financial impact it's currently having on customers. Stringer's modelling found most experienced so little curtailment that the financial impact is between $3 and $12 per annum.
"However, there is a small number of prosumers which are significantly impacted and can experience considerable financial penalty. The most impacted prosumer is estimated to lose approximately of the order of 30-90 per cent per year."
For most of us, though, buying a battery to avoid curtailment is not a good investment.
About The Study
The dataset the report used is huge: Solar Analytics' roughly 12,000 sites cover all the NEM states and DNSPs. Voltage at those sites was sampled every five seconds for as long as a year, and exports every five minutes.