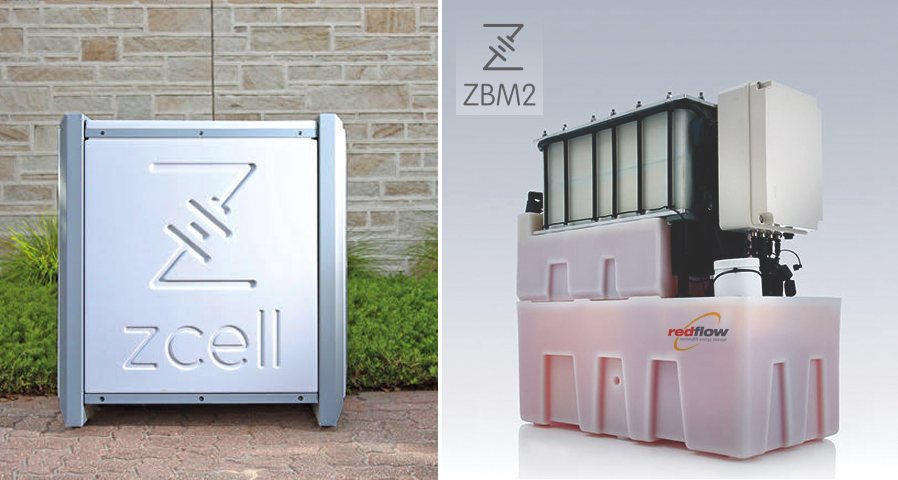 Australia's Redflow has signed a supply deal in Victoria for 32 of its ZBM2 batteries, and is working towards ZCell's inclusion under South Australia's Home Battery Scheme. 
Queensland-based Redflow announced last week it had inked an agreement involving the supply of its ZBM2 batteries to two new children's centres in Melbourne's eastern suburbs.
The Knox Children and Family Centres at Wantirna South and Bayswater, both of which will be opened next year, will each incorporate 100 kilowatts of solar panels and 16 Redflow ZBM2 batteries – so 160kWh of usable storage capacity.
The systems are expected to provide an annual energy cost saving of $140,000 for each site.
"As well as cutting power costs, they will provide resilience for essential services, such as backup power for exit and emergency lighting and lift motors, which is important in a community facility like this," said Redflow partner Torus Group, which is installing the systems.
Another attractive aspect of using zinc-bromine flow batteries is they don't have the potential fire risk associated with other battery chemistries such as lithium-ion.
Knox City Council anticipates the centres will be opened during the first quarter of 2019 (Wantirna South – 16 January 2019, Bayswater 26 March 2019). Further information can be found here.
ZCell And South Australia's Home Battery Scheme
Redflow's ZBM2 is the world's smallest commercially-available flow battery and also forms the basis of the ZCell, the company's home battery storage solution.
Earlier this month, Redflow announced its SA installation partners had submitted ZCell battery-based energy storage system designs for approval under South Australia's Home Battery Scheme.
One of the barriers to ZCell uptake is cost. The latest pricing we have for the ZCell is $12,600, before installation. If the ZCell is accepted, the subsidy will be $5,000 in most instances, with $6,000 available to those receiving the SA energy concession.
Assuming the ZCell is accepted under the Scheme, the subsidy won't be available until sometime after the new year. Only battery systems manufactured/assembled in South Australia are eligible for the subsidy during the Scheme's first nine weeks, a period that ends on December 31. The ZBM2 is manufactured in Thailand and as far as I know, ZCell assembly occurs in Queensland.
Currently, the only batteries eligible for SA's Home Battery Scheme are Sonnen's sonnenInclusiv, selected models from the Alpha ESS Storion range and as of last week, Eugana Technologies' Evolve.
It's expected a much wider range of energy storage choices will be available after January 1. SolarQuotes founder Finn Peacock says some good quality 10kWh storage systems could be available for around $5,000 fully installed (subsidy included) early in the new year.
While ZCell may not come close to that, South Australians hankering after one may soon be able to save a bundle of bucks.
—
UPDATE: 1.45PM – Redflow announced this afternoon it had received an order for six ZBM2 batteries to provide energy storage at an Optus mobile phone tower in the Cape Tribulation section of the Daintree rainforest in far north Queensland.
—