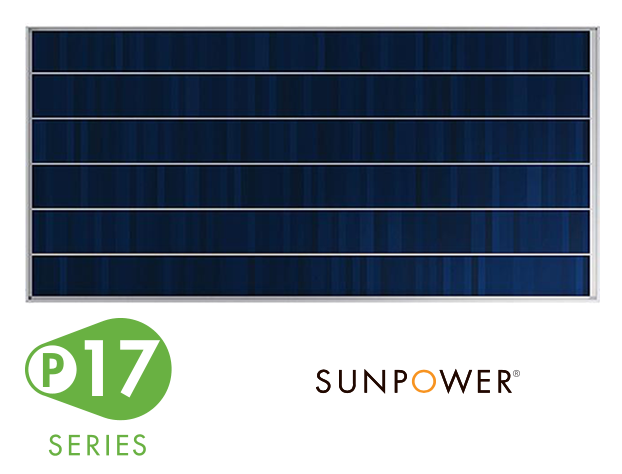 UPDATE 27th August 2018:  It has kindly been brought to my attention the warranty for SunPower's P17 panels excludes normal residential installation.  The SunPower P17 warranty says it does not apply to:
"PV Modules which have been installed on single-family homes or semi‐detached homes, including but not limited to duplexes and townhomes. For clarity, apartment and condominiums are not excluded."
UPDATE 31st August 2018:  P18 and P19 panels will be covered by SunPower's warranty when installed on residential homes.  Warranties for P-series panels can be downloaded from SunPower's Australian site on this page. 
SunPower Performance Series solar panel, or P-Series for short, are now available in Australia.  These attractive panels aren't available in a wide range of colours and are a lower efficiency but cheaper alternative to SunPower's E-Series and X-Series panels.  While sold overseas for more than a year, they've only been available Down Under for a few months and they've been on the down low, as their arrival was devoid of fanfare. [Read more…]