Tindo Solar, Australia's only manufacturer of Solar panels has been bought by South Australia's insulation, solar installation, and energy efficiency company Cool or Cosy.
The deal was announced on… Well actually, it hasn't been announced yet1.  But since I'm from Queensland, obviously I know Julian Assange, so you can trust me to know all the secrets.
Because Cool or Cosy is an Australian company that has been around for 33 years and is very active in the solar industry, I am much more optimistic about this change of ownership than I have been about some overseas purchases of successful Australian solar businesses, as those had a tendency to then become unsuccessful Australian solar businesses.
Tindo Solar
Tindo Solar was founded in Adelaide in 2011 and is Australia's only manufacturer of solar panels.  While APS has pretended to make solar panels in Australia, Tindo Solar has been busy doing it for real2.
But just because Tindo Solar is Australia's only solar panel producer does not mean it has been able to take it easy in any way, as solar panel manufacture is a cut-throat business and competition from overseas is intense.  Tindo has positioned itself as a producer of high quality panels aimed at the upper end of the market.  This means they cost more than the run of the mill panel imported from overseas, but people are willing to pay a premium for quality and also for Australian made products.
This video shows how Tindo makes their panels.
Cool Or Cosy
Cool or Cosy has been around for for 33 years.  They started business in South Australia in 1984 installing cellulose insulation.  They have since branched out into solar PV and solar hot water installations. Their strategy is to offer solar as a 'rent to buy' package through their own finance company.  It obviously works because in 2015 they were South Australia's largest solar retailer/installer.  They are also very active in what is often a neglected area in Australia, which is general energy efficiency improvements.  They claim they are capable of undertaking any energy efficiency project for homes or commercial businesses.
Cool or Cosy's Cellulose Insulation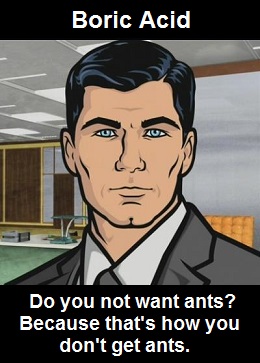 Cellulose can be a very effective insulator.  Finn's home uses it, although his is in the form of straw, which is different from what Cool or Cosy uses.  Their cellulose is grey and fluffy and made from old newspapers.  You may think insulation made from old newspapers would be flammable, but it is treated with boric acid which is a flame retardant.  Boric acid is not very dangerous to humans, but it's a different matter for insects.  Do you not want ants?  Because boric acid is how you not get ants.
So Which Is It?  Cool Or Cosy?
I first learned of the existence of Cool or Cosy several years ago in a conversation with my good friend Tony:
TONY:  I had my house insulated.
ME:  Who did it?
TONY:  Cool or Cosy.
ME: Which company?
TONY:  Cool or Cosy.
ME:  So which company insulated your house?  Cool or Cosy?
TONY:  Yes.
ME:  So was it Cool or Cosy?
TONY:  Yes.
ME:  So which one was it?
TONY:  I just told you.
Me:  No you didn't!  I want to narrow it down.  Was it Cool or Cosy?
TONY:  Yes.
ME:  Don't you remember who did it?
TONY:  Of course I remember!  I've just told you five times!
ME:  Who did you pay the money to?
TONY:  Cool or Cosy.
ME:  If I asked your husband, Peter, who would he say did it?
TONY:  Cool or Cosy.
ME:  So was it Cool?
TONY:  No it wasn't, that's why we called Cool or Cosy.
ME:  So was it Cosy?
TONY:  In winter we think it will be.
ME:  In winter you think it will be Cosy?
TONY:  Yes, I think so.
ME:  But who do you think insulated your house now?
TONY:  Cool or Cosy.
ME:  But which one did it?
TONY:  Cool or Cosy!
ME:  Why won't you tell me?
TONY:  I have been telling you!
ME:  That's it!  I'm going to burn your house down!
TONY:  That won't work.
ME:  Why not?
TONY:  Cool or Cosy used boric acid as a flame retardant.
Now that I think about it, I haven't been invited back to Tony's house for a long time.
What does the future hold for Tindo Solar?
We asked Cool or Cosy to comment on their plans for Tindo, but did not get a response. So Finn literally went round to the factory on his bike. Adelaide's nice like that.
Finn discovered that the staff have been told it will be business as usual for Tindo under the new ownership with plans to expand the factory to meet increasing demand for Tindo panels. So it looks like they will continue to make increasing numbers of Australian panels for the premium end of the market. Which is good news for SA and for Australia.