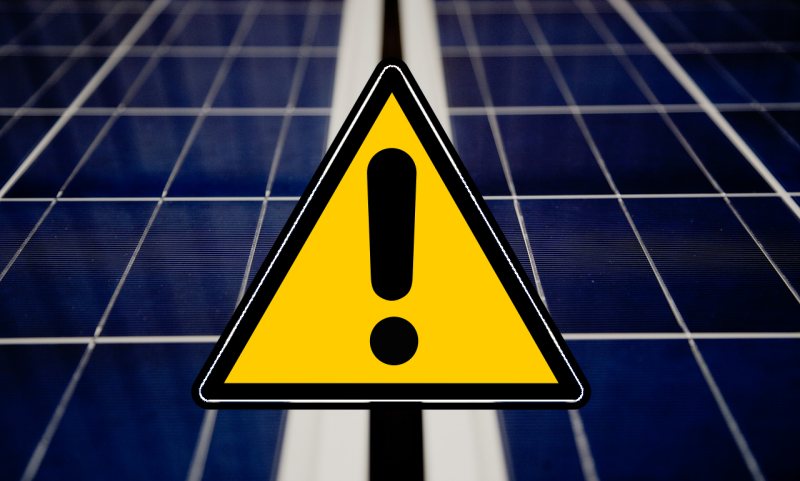 Scammers are industrious critters and it's a shame they don't put their energy towards good. It appears some have already latched on to Victoria's Solar Homes Package.
Solar Victoria has warned it has received alerts that scammers have been targeting households in the state in connection to the Solar Homes rebate. According to the body, callers are claiming to be from the Victorian Government or Solar Victoria and requesting bank account details. Solar Victoria advises it will never ask for personal details such as banking information over the phone.
Those contacted by a suspected scammer are requested to call Solar Victoria on 1300 363 744, 8.00am–6.00pm Monday to Friday to check and report the incident to ScamWatch.
Rebates under the scheme will initially be provided to householders directly, making it a little easier for scammers to hoodwink Victorians as related contact from the body is expected. However, Solar Victoria says it will work with installers over the coming months to develop a streamlined process enabling installers to distribute the rebate as part of their invoicing.
Solar Victoria has also expressed concern regarding unscrupulous operators pressuring Victorians into purchasing solar hot water and solar power systems by claiming the rebates are running out.
"Fraud and dishonest activity can undermine the community's trust in government programs. Please report anyone (individual/solar provider/installer/organisation) you believe to be engaging in fraudulent or dishonest activities," it says.
The Victorian rebate is at this point funded until June the 30th 2019 or until 24,000 households receive it – whichever comes first. It's certainly possible it will run out before June due to strong demand, but even so Victorian solar buyers need to look before they leap to ensure they are getting the best system using the best components installed by the best installer for their particular circumstances. A PV system installation is an investment decision households will be living with for a long time, so it's important to get it right.
Availability of the rebate will also likely see the rise of doorknockers, so Victorians should be well-informed about the potential traps and their rights in relation door-to-door solar sales. Also important to note is solar installers are required to hold an unrestricted Class A Electrical Licence registered with Energy Safe Victoria, and be Clean Energy Council (CEC) accredited. Components used in installations must certified under the CEC Approved Products list.
Solar Victoria says regular audits will be undertaken to ensure safety and quality standards are being met.