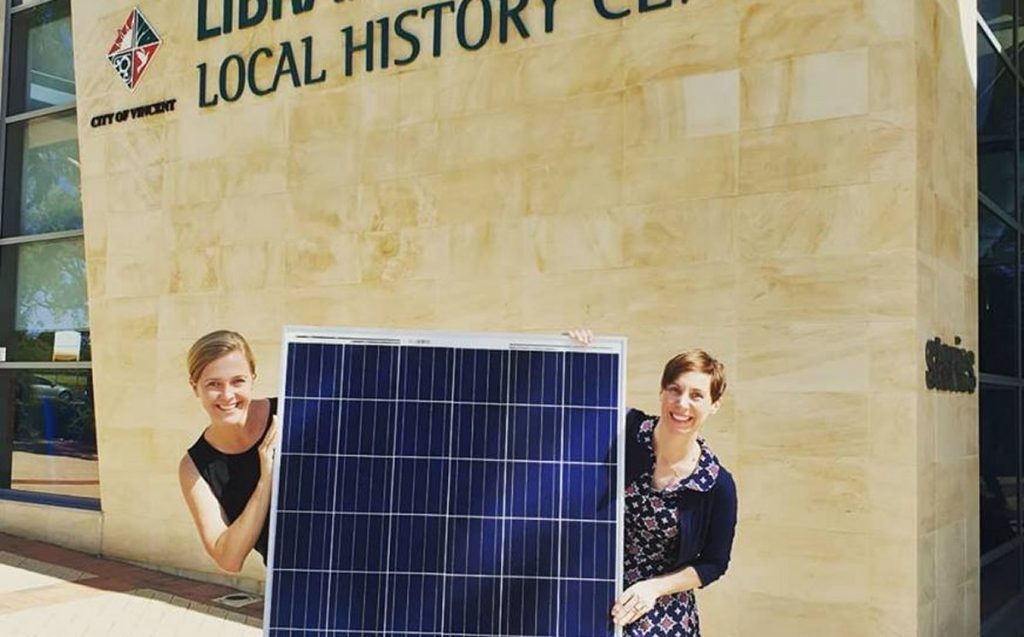 City of Vincent (Council) in WA is installing solar panels on four of its large buildings – and expects a rapid payback on its investment.
The City of Vincent incorporates a number of Perth's inner-city suburbs including North Perth, Leederville, Highgate and Mount Hawthorn; plus parts of East and West Perth, Perth City, Mount Lawley, Osborne Park and Coolbinia. It covers 11.3 square km and had a population of 33,693 at the time of the 2016 Census.
Mayor Emma Cole said once Council considered the environmental benefit and the medium-term cost savings, solar presented an excellent investment opportunity.
The $321,000 outlay should be recouped within the first four years – a common payback period these days for commercial solar installations. The first year is expected to return power bill savings of $90,000. Council states the solar power systems will also avoid the equivalent of 286 tonnes of CO2 per annum.
The systems to be installed:
Administration & Civic Centre: 100kW
Beatty Park Leisure Centre: 78.6kW
Library & Local History Centre: 40kW
Operations Depot: 40kW
Total capacity for the rollout is just over 258 kW. At 100kW, the Administration & Civic Centre installation will be just shy of the largest installation in the LGA, which is 102kW.
Installation of the first of the projects, at the City of Vincent Library and Local History Centre, commenced last week and has apparently already been completed. This and the other three systems are being installed by DNX Energy.
Residents Urged To Install Solar Panels
The City is also encouraging residents to go solar, with an incentive additional to Australia's major solar subsidy through an arrangement with a local provider. Clean NRG is offering City of Vincent residents and businesses a 15 percent discount off the recommended retail price of a rooftop system.
"About 10.5 per cent1 of Vincent households currently have solar panels but I would love to see this increase,"  said Mayor Cole. "I hope that the City of Vincent's investment in solar will inspire residents and local businesses to join us and I'd encourage our residents to contact us to find out about subsidies on offer."
Other actions Council is taking to reduce its emissions is a "Carbon Neutral Programme" offsetting the emissions of its fleet of vehicles. It has also reduced the use of non-renewable energy sources in its operations by using Green Power to supply 25% of its electricity.
Footnotes
The Australian Photovoltaic Institute pegs PV density in Vincent at 16.9% of dwellings – 1,825 installations representing ~8.1MW of capacity (current as at January 2019). ↩