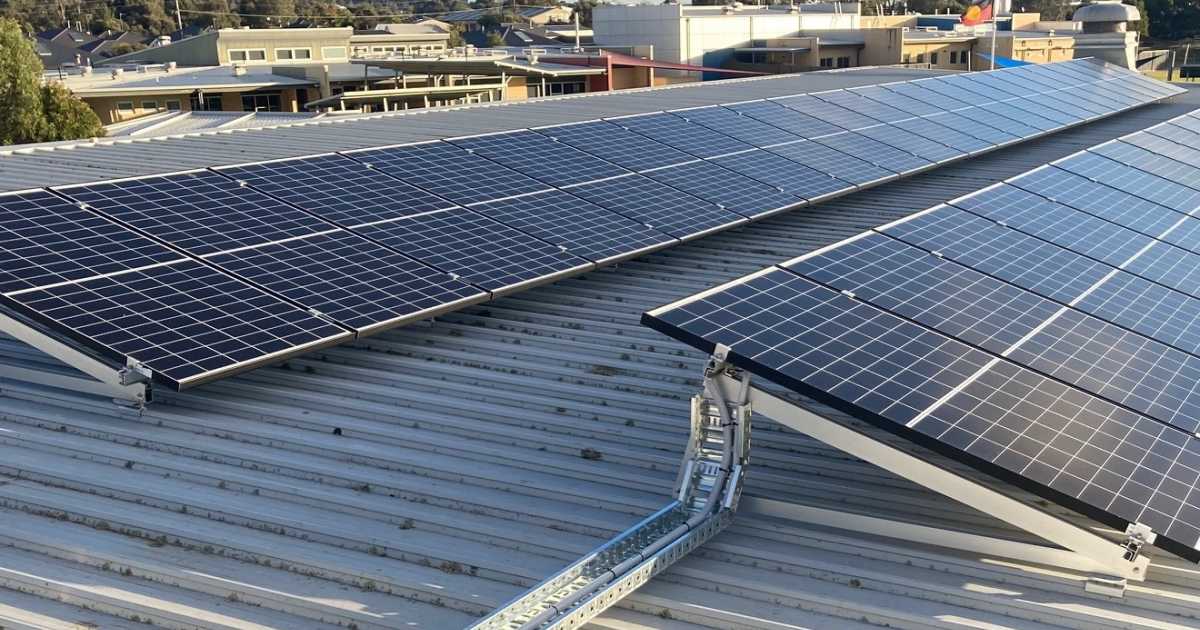 In Victoria, the Colac Community Library and Learning Centre is now reaping the emissions reduction and electricity bill-busting benefits of solar panels.
Situated in the state's Western District, Colac is a small city of around 12,500 residents located approximately 148 km southwest of Melbourne and 75 km southwest of Geelong. Its public library is situated at Colac Secondary College, with operating costs shared between Colac Otway Shire Council and the Department of Education.
Those operating costs will be reduced through the recent installation of a 30kW solar power system on the building's rooftop by local firm Walsh Electrical. The system is expected to generate approximately 40MWh of clean electricity annually and save around $10,000 a year on energy bills, while avoiding approximately 46 tonnes of greenhouse gas emissions annually.
This isn't the first solar power system for Colac Otway Shire Council – it also has installations at:
Council's Rae Street office precinct (100kW)
Bluewater Leisure Centre (100kW)
Pound Road Depot (29kW)
Smaller systems at Colac and Apollo Bay visitor information centres and the saleyards.
The performance of all Council's larger systems can be viewed on this page.
"Colac Otway Shire is proudly well on its way to achieving its carbon neutral target and continues to advocate for and support a range of sustainability initiatives," said Colac Otway Shire Chief Executive Peter Brown.
Among Council's other initiatives has been the upgrade of more than 1,300 streetlights across the shire to use LED lighting, reducing street lighting electricity consumption by 65%. In terms of building lighting, 746 fixtures have been retrofitted with LEDs across Council facilities, resulting in electricity savings of around 41kWh per day, financial savings of $2,770 annually and 12.5 tonnes of CO2–e emissions reduction per year.
Councils Leading The Way On Solar Energy
While council installations like the Colac library's might not have the same "wow" factor of utility scale PV projects developed or in the pipeline in Australia, every system plays an important role in emissions reduction and highlights the leading role Councils are playing in solar uptake. These installations can also encourage residents to install systems and a number of councils have programs in place to actively promote commercial and home solar within their areas.
Just on that point, there are still quite a few rooftops across Colac that could be reaping the benefits of PV;  with around 929 solar systems installed in Colac as at the end of May this year. This works out to around 18 systems per 100 dwellings – the Australian average is approximately 26.
It's a great time for Colac households to install panels given the generous national solar subsidy and Victoria's solar panel rebate.