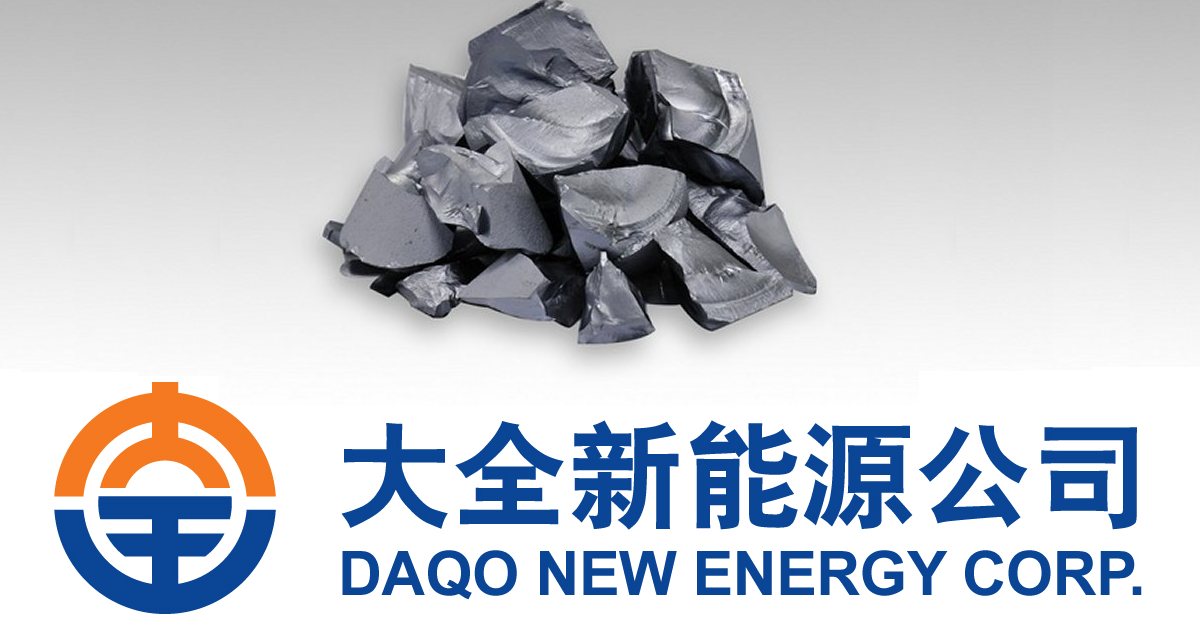 Daqo New Energy has claimed another successful quarter for its polysilicon activities, with production volume up around 22% and sales volume up nearly 44% on Q4 2019.
Daqo New Energy is a major producer of polysilicon (aka multicrystalline silicon or poly-Si) , which is a high purity polycrystalline form of silicon used in the manufacturing of solar cells. While the word is comprised of "poly", it is also used to produce monocrystalline solar cells.
Daqo New Energy has been in the polysilicon game since 2007, and its manufacturing facility in Xinjiang, China currently has a nameplate annual production capacity of 70,000 tonnes. At one point, the company also manufactured Daqo solar panels.
Among the big module manufacturers using Daqo's polysilicon are Longi and JinkoSolar.
Daqo New Energy has just released its unaudited financial results for the first quarter of 2020. Among the highlights:
Polysilicon production volume was 19,777 tonnes in Q1 2020, compared to 16,204 tonnes in Q4 2019.
Polysilicon sales volume was 19,101 tonnes in Q1 2020, compared to 13,291 tonnes in Q4 2019.
Polysilicon average total production cost was $5.86/kg in Q1 2020, compared to $6.38/kg in Q4 2019.
Polysilicon average selling price (ASP) was $8.79/kg in Q1 2020, compared to $8.77/kg in Q4 2019.
COVID-19 appeared to have very little impact on the company in Q1, with Daqo New Energy CEO Longgen Zhang noting it was operating at full capacity during the quarter. As for the current quarter, Mr. Zhang states:
"We expect to see some rush orders from solar PV developers in China for legacy projects delayed from last year in order to meet the grid connection deadline set for the end of June. However, a recovery of demand from markets outside of China is critical going forward as overseas markets currently account for approximately 75% of total global solar end market demand."
Daqo New Energy expects to produce 15,500 to 16,500 tonnes of polysilicon during the second quarter given the company is currently conducting scheduled annual maintenance at its Xinjiang facilities.
The full report can be viewed here.
How Much Silicon Is In A Solar Panel?
Back in January I attempted to figure out how much silicon is used in a solar panel (conventional 60 cell module), and calculated it at around 660 grams. In a comment on that post, SQ's Ronald put it at 544 grams, but noted wastage and breakage can double the silicon required.
So, based on Daqo New Energy's annual production capacity of 70,000 tonnes, it would be enough polysilicon to produce:
106,060,606 solar panels (my calculation).
128,676,470 solar panels (based on Ronald's calculation).
64,338,235 solar panels (Ronald's calculation including wastage and breakage).
.. each year. Take your pick (and Ronald's figures are likely the better choice), but in any case it's a lot of solar panels.