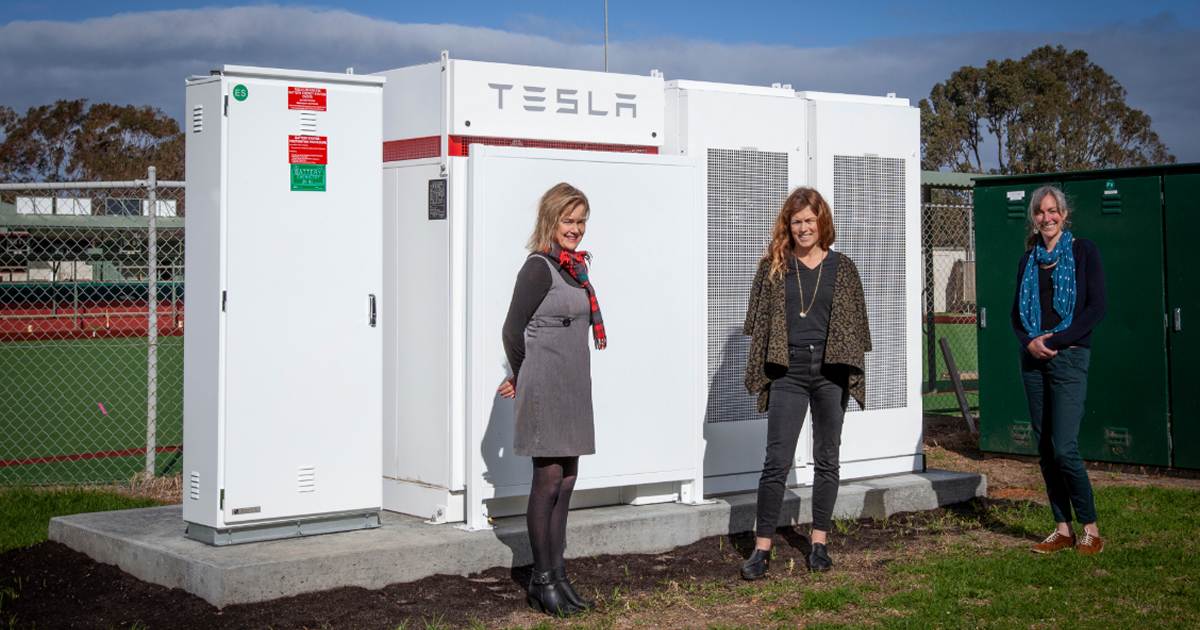 The residents of Western Australia's Margaret River can look forward to better quality power and other benefits after a Tesla Powerpack installation was switched on yesterday.
The 464 kilowatt-hour Tesla energy storage system was installed behind the Margaret River Recreation Centre back in July, so it's taken a few months for it to hit prime time.
The battery system will reduce Council's mains grid electricity costs and alleviate strain on the local grid during peak demand periods.
Augusta-Margaret River Shire Council says this installation represents the first time Tesla's load/generation forecasting software, Opticaster, has been applied in Australia. My understanding is Opticaster has been in use here for some time, including for the Tesla SA Virtual Power Plant. However, Opticaster is complex beast featuring various functions and a library of sophisticated algorithms – so perhaps Council's claim is in relation to specific Opticaster functionality not used in Australia previously.
Battery Good News For Solar
Many regional Western Australians would like to go solar, but in some areas they have been prevented from doing so due to network constraints. The addition of large battery storage systems helps address this.
The Margaret River Tesla battery will help manage the Recreation Centre's solar power generation before it enters the network. It will also provide an opportunity for Council to install additional solar panels at the site and more residents will be able to install solar power systems.
"This is a very exciting step in terms of sustainability and shifting to renewable energy sources," said Sustainability Planning Officer Katie Biggs.
Powerbank Vs. Community Batteries
The installation is part of a state-wide community battery trial being run by Western Power over five years.
As well as community batteries, Western Power has also rolled out several of what it calls "Powerbank" batteries – an example of this is a Powerbank installation in the Mandurah suburb of Meadow Springs that has been in operation for nearly two years. There are also Powerbank installations in Falcon (Mandurah) and Ellenbrook – all of which are Tesla Powerpack battery systems.
So, what's the difference between Powerbank and a community battery?
Both are community batteries in a sense. Powerbank enables local solar households to virtually "feed in" and draw energy from the system on a subscription-type basis. However, households with access to a community battery can only export their surplus solar energy to the battery to support the grid. Both flavours of community batteries provide benefits for the entire community, whether households have solar panels or not.