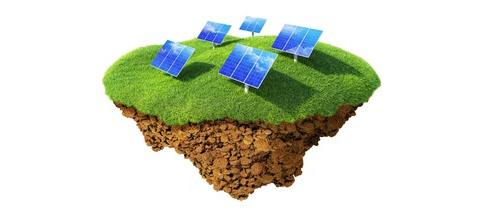 I had a phone call from a mate today asking for advice on buying an off grid solar system for his new house in suburban Melbourne. He was pissed off about paying the daily grid connection charge when his solar system was easily going to produce more power than he used. A typical grid connection charge is about $1 per day.
So what is the extra cost of getting completely off the grid with your solar system in the city compared to a standard grid connect solar system?
Let's take a 5kW system that would power an mid sized air conditioned house as an example.
On Grid Cost :
(updated Jan 2014 to reflect current pricing)
5kW of panels $6,000
5kW inverter $2,500
Racking and Cabling: $1000
Installation: $2,000
Less Solar Rebate (STCs): -$,3500
Out of pocket cost to you approx: $8,000 (Jan 2014 prices)
——
Off Grid Cost :
5kW of panels: $6,000
5kW Off Grid Capable Inverter + charge controller: $4,000
4 x 1350 Ampere hour 12V batteries: $18,000 (approx 50kWh of storage)
Racking and Cabling (you've gotta wire up and mount all those batteries remember!): $2,000
Installation and commissioning: $3,500
Bottom of the range Integrated Diesel Generator (unless you don't mind running out of electricity occasionally): $3,000
Less Solar Rebate (STCs): -$,3,500
Total: $33,000
 ($25,000 more than the grid connect solar system)
So if my mate is going to go completely off his head off the grid, he is going to save $1 per day, or $365 per year.
But he is going to be paying $25,000 more for the privilege. That makes the simple payback for going off grid…. wait for it…  67 years!
My advice to my buddy: Get a grid connect solar system.
Please Note: These costs are for going completely off the grid for a typical Aussie home in the city with a turnkey professional design and installation. I'm assuming the homeowner is not electrically savvy and does not want to drastically change the way they use electricity. You can pay less if you have a very energy efficient home and constantly manage your usage, to make sure that you don't drain the system too much – but let's be honest – most people don't want to do this! You'll see a lot of comments below saying you can do it for a third of the price if you import your own components and DIY the install. That of course is true. I'm assuming you don't want to do that. I'm assuming you want to pay a professional solar company to take responsibility for the system.
There is also a compromise solution and that is to connect your solar system to the grid, but still have a battery backup. This type of solar system configuration is a lot less expensive than the system described above, because you don't need the generator or such a fancy inverter, or nearly as many batteries. This kind of hybrid arrangement is also sometimes called "grid-tie with power backup", "grid failover" or "grid fallback". I'll run through the design and costings for these kinds of systems in a future blog post.