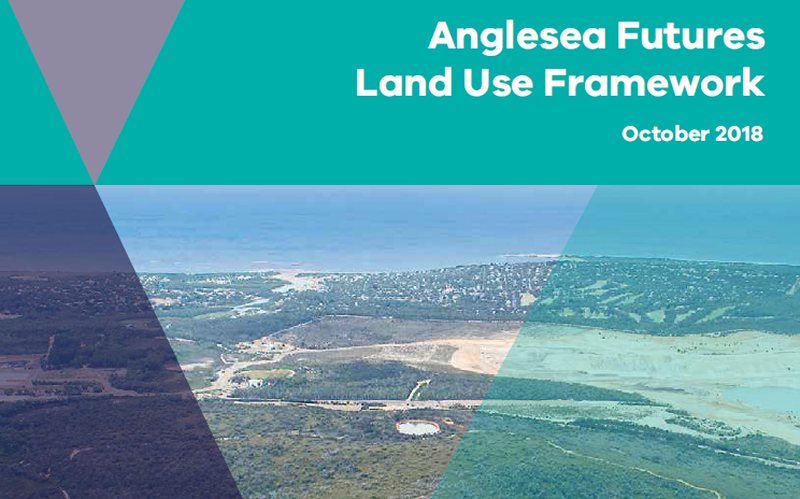 After taking a second crack at leveling Victoria's Anglesea Power Station – success; followed by the release of the Land Use Framework for the site yesterday.
As we mentioned last week, Anglesea Power Station was a 150MW brown coal-fired clunker that closed along with the coal mine that fed it in 2015. A failed attempt to demolish the power station occurred in late May this year.
Another demolition attempt was planned for last week and this time around, things apparently went according to plan according to Alcoa. Unfortunately, I don't have any video of the event – but if you like watching old coal power stations being blown up, try here and here.
Yesterday, the Andrews Labor Government  announced a new plan for the former Alcoa coal mine and power station had been released. The implementation of the plan will see areas opened up to the public for the first time in 50 years.
As previously mentioned, some of the feedback in the leadup to the Framework's release regarding how the site should be used included the construction of large scale solar, wind and storage facilities; with a view to seeing the town of Anglesea 100%  powered by renewable energy.
The Role Of Renewables
Under the final Framework, renewables will be permitted in a couple of areas; 3 and 6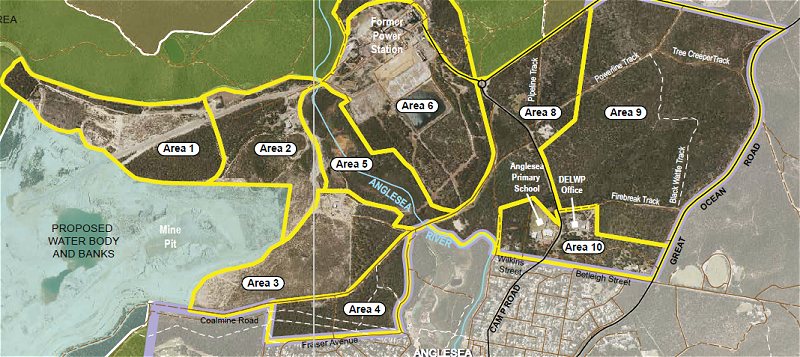 However, there's a catch. The fine print states these areas are for:
"eco and adventure based tourism facilities and accommodation, to be a unique destination that respects the environment and contributes to the regional economy, with complementary retail, commercial uses, community and visitor facilities, camping, active recreation and renewable energy facilities."
Area 3 consists of 39 hectares and area 6 is 62 hectares; but the important point is renewables will be "complementary", and cannot be integrated to the potential exclusion of other uses.
Not all renewable energy options will be permitted in these areas. For example, wind turbines would be inconsistent with State policy and the Surf Coast Planning Scheme as the areas are within 5 kilometres of the coastline.
While some may be disappointed large-scale wind and solar power won't be making an appearance at the site, the demise of Anglesea Power Station and the land not being used for heavy industry going forward remains a big win – the people of Anglesea can quite literally breathe a little easier.
"The new framework will maintain the natural beauty of this area and open it up for future generations to enjoy and explore," said Victorian Minister for Energy, Environment and Climate Change Lily D'Ambrosio.
Here's hoping resources will be in place to enable adequate monitoring and maintenance of the area given the number of people who will be running around out there.
The full Anglesea Futures Land Use Framework can be viewed here (PDF).