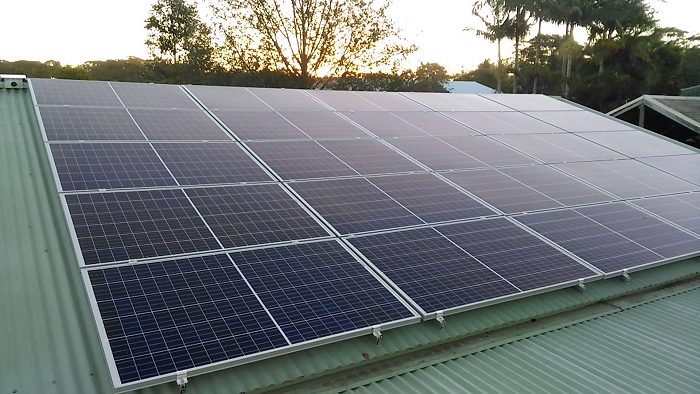 The first 100% community owned solar power system in Port Macquarie, New South Wales, was officially unveiled at the St Agnes Early Education Centre yesterday.
The installation marks a major milestone for the Port Macquarie Hastings Sustainability Network's "Energy Forever" project.
Energy Forever raises funds through donations and business sponsorships to go towards the purchase of solar power systems of 10kW to 25kW capacity. A host site, in this case St Agnes Early Education Centre,  pays for the electricity generated under a Power Purchase Agreement (PPA) at a discounted rate compared to mains grid supply.
The payments will go into an ongoing grants fund supporting eligible projects in the region that improve social, economic and environmental sustainability. The fund will also support ongoing administrative and maintenance costs of any installed systems.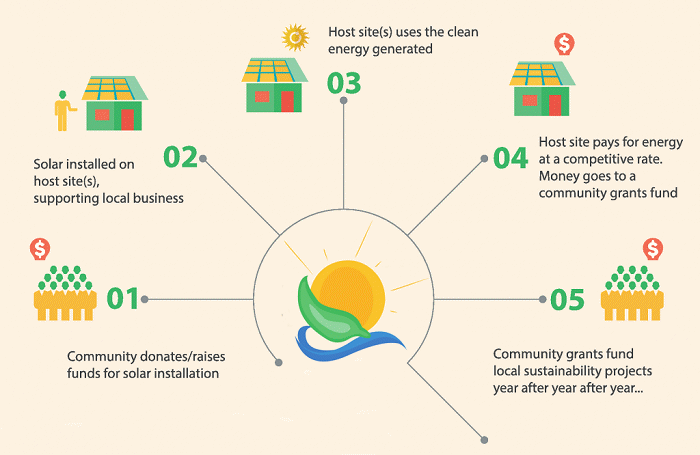 While the system will pay for itself after 5 years, the PPA agreement is over 15 years.
"This means that the initial donations which are invested in the solar power systems are effectively tripled, providing three times the benefits for sustainable projects," says the Network. "Plus, the host sites are switching from conventional electricity to clean renewable power, and saving some money at the same time."
The 20kW system installed at St Agnes Early Education Centre is comprised of 72 REC solar panels installed on 4 roof faces and a 20kW Fronius inverter.
Energy Forever is keen to move on to its next projects and is in discussions with other potential host sites.
"Our continuing pledge is to develop a minimum of 70 to 100kW of community owned solar power generation, and that in turn provides a revenue stream to further fund sustainability projects in our local government area," said Energy Forever Inc. committee Chair, Stephen Lockhart.
Mr. Lockhart says sponsorship has continued to be enthusiastic, particularly  after people realised the group had "kicked its first goal".
The Saint Agnes installation joins more than 4,000 other small-scale solar power systems in Port Macquarie, which have a collective generation capacity approaching 13 megawatts.
In other recent Australian community solar news, yesterday we reported the Victorian Government is providing a $140,000 grant to kickstart the implementation of Geelong Sustainability's community solar investment model. The group's first project will be a 149kW solar power system installed at Geelong's Multicultural Aged Care (MACS) facility.