Google has inked a deal to purchase all the electricity generated by the largest solar farm in the Netherlands for the next decade to power its new Eemshaven data center , bringing the company closer to its 100% renewables goal.
Sunport Delfzijl is comprised of approximately 123,000 solar panels and covers an area of 30 hectares. The facility, located in the Delflzijler harbor area close to the city of Groningen,  is expected to generate  approximately 27 gigawatt hours of clean electricity annually. Commercial operations at Sunport Delfzijl began in January this year.
The deal is the second agreement between the giant of search and Eneco. Also providing energy for Eemshaven data center are the Delfzijl , Krammer and Bouwdokken wind parks.
"Worldwide, we have already contracted the delivery of 2.7 GW of green electricity, which makes Google the world's largest corporate purchaser of renewable energy," said Marc Oman, EU Energy Lead at Google.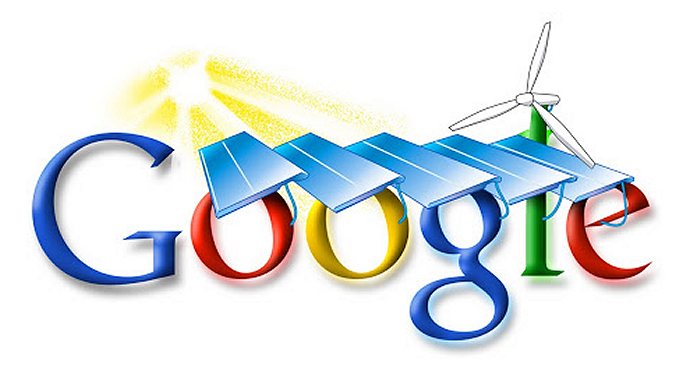 First Norway Wind Power
Google's parent company, Alphabet, also recently announced it expects to receive its first wind power from Norway by early September from the 160MW Tellenes wind farm, which will be the country's largest wind facility.
The deal with the facility's developers, Zephyr and Norse Vind Energi, will see Google purchase all the output of the wind farm for 12 years and put to rest rumblings that wind power was struggling in the country.
"The rumours of Norwegian wind's impending death are greatly exaggerated," said the CEO of Norwegian wind industry body Norwea, Øyvind Isachsen, when the deal was announced last year.
100% Renewable Energy This Year
Late last year, Google announced it would achieve 100% renewable energy for its operations in 2017. At that point, it had signed 20 agreements totaling 2.6 gigawatts of renewable energy and said its purchasing commitments would result in infrastructure investments of more than $3.5 billion globally. Google says it has been carbon neutral since 2007.
Google also has solar power on-site at some of its facilities, including solar panels at its Mountain View campus. The arrays span across 7 buildings and 2 parking lots; with a collective capacity of 2MW. True to its pioneering nature, the first project (1.9MW) was  commissioned in 2007. At the time, it was the largest solar installation on any corporate campus in the U.S. and one of the largest in the world.
Earlier this year, the City of Mountain View approved plans from Google for its Charleston East campus building that will reportedly make extensive use of solar panels.