Energex
is the state government owned network operator for all of Queensland.  They receive electricity from the high voltage transmission lines that
Powerlink
manages and distribute it to the state's homes and businesses. They also kindly distribute it things that aren't homes or business, including my cousin's non-profit Fight Club Community Center
2
.
On Friday, November the 11th, Energex issued an update to solar installers that included information on installing home batteries.  It appears they just wanted to make it clear that if anyone is going to install batteries in Queensland they have to apply first, and also:
"If you are installing batteries on a controlled load tariff, you must ensure it's hard wired and you are not crossing tariffs."
Just as Ghostbusters and vampires can't cross streams, its seems Queenslanders can't cross tariffs with their batteries.
"For example, customers are not permitted to charge batteries on a controlled load and discharge them on circuits or equipment that is or can be plugged to the general light and power circuit."
This means if you have Tariff 31 supplying 'super economy' off-peak electricity to your hot water system for around 14.5 cents a kilowatt-hour and you charge batteries with that low cost electricity, you are only allowed to use those batteries to power your hot water system.  You can't use them to supply power to anything else in your home.
This may prompt you to say, "Wait a minute! Isn't the whole point of cheaper off-peak power to encourage us to use more electricity at those times and less later?  It doesn't make any sense to stop people charging their batteries from this cheap power!"
And if you were to say that, I would say you are right.  It really doesn't make sense.  It is throwing away an opportunity to improve Queensland's ability to manage grid demand.  The more batteries that are connected to controlled loads, the more control grid operators will have over electricity demand which would lower grid costs and help with the integration of renewable energy.
People do have the option of getting a smart meter and going on a time-of-use tariff that will allow batteries to be charged with cheaper off-peak electricity.  But unlike controlled loads, time-of-use tariffs are a blunt tool that don't allow for active control over grid demand.
What The Hell Is Energex?
Energex used to be the network operator for Brisbane, the Gold Coast, and the Sunshine Coast as far north as Noosa.  Ergon covered everything else.  But this year the two entities were fused together like Jeff Goldblum and bad dialogue in the movie The Fly.
Energex distributes grid electricity to 4.8 million Queenslanders across one million square kilometers.  An area larger than Nigeria, which has 200 million people.
What Are Controlled Load Tariffs?
Controlled load tariffs are also known as economy tariffs and limited guaranteed supply tariffs.
The reason why they are called economy tariffs is simple.  They are cheaper than the standard rate of around 25 cents per kilowatt-hour that most people in Queensland currently pay.
They are called limited guaranteed supply tariffs because they only guarantee to supply electricity for a limited number of hours a day.
Queensland has two controlled load tariffs.  Tariff 31 and tariff 33.  Both require their own separate meter to record their electricity use, but multiple device can be run off each in a household.
Tariff 31
Tariff 31 guarantees supply for a minimum of 8 hours a day and costs around 14.5 cents a kilowatt-hour.  This is about 60% of the standard tariff.  Retailers may refer to it as "Super Economy tariff" or "Night Rate Super Economy tariff", because apparently just "Tariff 31" isn't exciting enough.
It can, technically, be used for just about anything, except batteries for some reason.  It is usually used for hot water systems of 250 liters capacity or more, but is  sometimes used for other purposes.  One example is pool pumps, although it's not a good idea if you or the neighbours don't like the noise they make late at night.
Tariff 31 power is made available by a signal called a ripple that is sent through the electricity grid.  In the past, the ripple signal would be sent late at night so so that coal power plants would have something to do while people were sleeping.  But thanks to the spread of rooftop solar it now can be activated in the middle of the day.  Tariff 31 is supposed to be supplied for a minimum of 8 hours a day, but can be supplied for longer, depending on how the grid operators decide to manage demand.
Tariff 33
The other economy tariff in QLD is Tariff 33. It is available for a minimum of 18 hours a day.  The 6 or fewer hours it is not available are generally those with the highest grid demand.  The price paid for the extra 10 hours of guaranteed supply per day, compared to tariff 31, is a higher price.  Tariff 33 costs around 20 cents a kilowatt-hour, which is about 80% of the standard tariff.
Tariff 33 can be switched on and off fairly frequently to smooth out the demand for grid electricity.  It can happen so often that some people complain about the ripple signal making their lights flicker.
It usually unavailable during the morning and evening peaks in grid electricity use, but can be switched off at any time.
While it can be used for almost anything, tariff 33 most often powers things such as small hot water systems, air conditioners, pool filters, and slab heating3.  There are two versions of it, one for hot water systems and one for air conditioners and other loads.  These can be activated separately, which gives grid operators finer control over demand.
Everything Except Pool Pumps Must Be Hardwired
Anything that runs off tariff 31 or 33 must be hardwired.  This means if you set up your washing machine to run off tariff 33 you won't be able to unplug it from the wall.  The exception for this is pool filters.  They are allowed to have a standard plug to make the repair and replacement of pool pumps easier.  But even though it has a normal plug, you are not permitted to unplug the pool filter and plug in something else.  Because that would be naughty.
Cross A Tariff, Go To Jail – Maybe
One of the most important reasons why you can't use tariff 31 or 33 to charge batteries for general use is because you might end up in prison.  Crossing tariffs may be regarded as electricity theft which can carry fines of tens of thousands of dollars or six months in jail.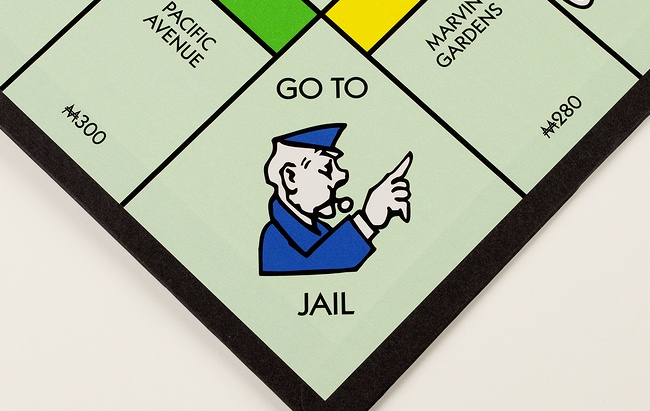 Why Do Controlled Loads Exist?
Controlled loads help to manage the demand for grid electricity.  When the demand for electricity falls, grid operators can remotely turn on certain appliances in homes (AKA "controlled loads") to boost demand.  More importantly, they can switch off controlled loads when grid demand increases.  Being able to switch off controlled loads is extremely useful because, generally speaking, it is easy to supply less electricity but sometimes exceedingly difficult to supply more.
As a result, anything that reduces the peak demand for grid electricity is great – as far as the people running the grid are concerned.
Controlled loads reduce peak demand in two ways:
They encourage grid electricity use when demand is low instead of when it is high.
They reduce electricity demand during peak periods by preventing hardwired appliances from being used at those times.
But batteries aren't allowed to be charged off a controlled load because that would have the following two effects, which apparently would be just horrible:
It would encourage grid electricity use when demand is low instead of when it is high.
It would reduce electricity demand during peak periods by supplying battery power to household appliances.
You know, I can't help but think that those two effects aren't actually horrible at all.  In fact, it's exactly what controlled loads were designed to achieve in the first place.  So I can't for the life of me think of a reason why batteries aren't allowed to be charged with them.
Hot Water Systems Operate Like Batteries So Why Not Batteries?
The most common use of tariff 31 and 33 is to power electric hot water systems.  Queensland has over a million of them and all of that are on controlled loads act like batteries.  They can't supply the energy they store as electricity like batteries can, but they charge up on off-peak electricity when grid demand is low and can supply stored hot water for use during periods of peak demand.
So if hot water systems can be used on tariff 31 and 33, why not batteries?  They work much the same, except you can be confident that, on average, for every kilowatt-hour of controlled load used, batteries are going to reduce peak demand by a lot more than hot water systems.
Battery Owners Can Go Jump – Onto A Time-Of-Use Tariff
Energex could say that while they won't allow people to use controlled loads to charge batteries, they are free to have a smart meter installed and go on a time-of-use tariff. The off-peak rate on a time-of-use tariff is available for a set 9 hour period everyday from 10pm to 7am and while it is not as cheap as tariff 31 it is almost 1 cent cheaper than tariff 33.
Here is an example of a time-of-use tariff offered by a large retailer for south-east Queensland that also shows controlled loads:
Time-Of-Use Tariffs Are A Blunt Instrument
Smart meters and the time-of-use tariffs they allow are slowly being rolled out across the country.  Time-of-use tariffs are a tool that reduces peak demand, but they are a very blunt tool.  Once the times and rates for peak, off-peak, and shoulder periods are set there is no control over what happens.  The grid operators just have to sit back and hope peak demand is reduced in the way they expect, because there is no way it can be adjusted if there is a blisteringly hot heatwave or a period of mild weather.
Controlled Loads Are A Precise Tool
Unlike time-of-use tariffs, controlled loads are a precise tool that can be switched on and off as required.  They allow grid operators to adjust demand according to the weather, power stations going offline due to accidents, cyclones blowing down transmission lines, and other unpredictable events.  And very importantly they can help integrate renewable energy into the grid.
I do not understand why Energex does not want to improve this demand management tool they have by allowing batteries to be charged off controlled loads.  Permitting batteries to charge off tariff 31 and 33 will increase the fine control they have over the grid.  With Queensland having a 50% renewable electricity target by 2030 it really seems to be a no-brainer.
The fact that it is not allowed is almost enough to make me think there are people in positions of influence in Queensland who don't want renewable energy integrated into the grid.
Footnotes
https://en.wikipedia.org/wiki/Cnut_the_Great ↩
The first rule of non-profit Fight Club Community Center is a broken wrist hurts less than the increase to our insurance premiums.  The second rule of non-profit Fight Club Community Center is no smoking. ↩
Slab heaters warm the floor.  Because they can warm up an entire slab of concrete they can retain their heat for a long time. ↩