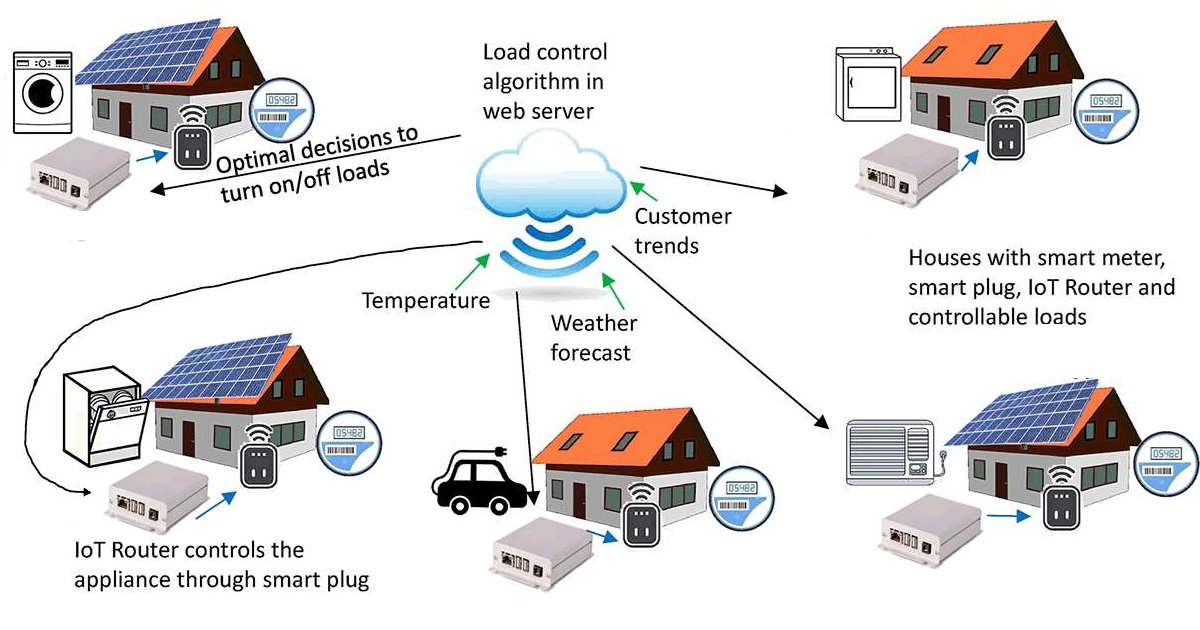 City of Greater Geelong is inviting local solar power system owners to join a pilot project it says will help maximise solar electricity self-consumption.
The project involves the installation of an un-named small device (noted as an "IoT router" in the image above) and smart plugs to control when energy-hungry household appliances consume electricity.
"Taking part in this pilot project will help you get the best out of your electricity use and your solar panels by controlling your household appliance electricity consumption," says Council. "The device installed in your home will match peak usage times with the peak solar generation times as well as the times when the electricity price is low."
Aside from having solar panels, another requirement is an "open and enthusiastic attitude", which probably means being willing to alter energy consumption behaviour. It may also be necessary to have a smart meter and be on a time-of-use tariff, but this isn't clear.
If you're interested in learning more, the pre-screening questionnaire is here.
The pilot project is being run by Deakin University with support from Itron Australia. Itron, which has a presence in more than 100 countries, helps utilities and cities to better manage energy and water.
There's not much more information noted on the page promoting this project; but it may get plenty of interest. According to the Australian Photovoltaic Institute (APVI) more than 20,000 solar systems under 10kW capacity had been installed in the City of Greater Geelong LGA by the end of June this year.
The Importance Of Maximising Solar Self-Consumption
While solar feed-in tariffs won't disappear any time soon, there will be ups and downs – and it's particularly the downs where solar owners should be striving to consume as much of their self-generated electricity as possible.
According to SolarQuotes' electricity plan comparison tool, grid electricity usage rates for solar owners in Geelong are generally around 29c/kWh at the moment; while feed in tariffs are in the range of 10c – 20c; and more commonly toward the lower end. So, it certainly makes financial sense to use the electricity you generate yourself as much as possible.
Maximising solar self-consumption doesn't have to involve expensive tech such as installing a battery. It can be as simple as taking steps including ensuring loads such as washing machines and dishwashers are put through their paces while the sun is up instead of down.
But while on the topic of gadgets that can help solar owners make the most of their valuable self-generated electricity without having to outlay a small fortune, SolarQuotes founder Finn recently published a comprehensive article on the topic a few weeks back that included a look at a very interesting device that will be available soon called the Catch Solar Relay.