Trina

- Solar Panel Reviews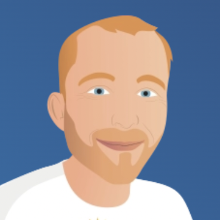 Finn's Trina Panels Review & Verdict
Finn Peacock has been a Chartered Electrical Engineer since 1998, and is ex-CSIRO
Trina Solar are a stalwart of the Australian solar scene. The giant Chinese manufacturer's Australian entity has consistently supplied and supported installers since the early days. They have a track record of doing the right thing if Australians need warranty support on their solar panels - which is reassuring.
Their panels are not too expensive and are well made in high-tech factories. The Trina solar panels' temperature performance and warranted degradation aren't quite up there with the premium panels - but you can't have everything: Trina's panels are about 30% cheaper than the top-end brands. They are consistently voted as Australia's best value solar panels in our annual installer survey and I happily recommend them.
Trina Panels: Pros & Cons
Trina are long-established in the Australian market.
They are known for going over and above the very basic warranty terms, which means the will meet Australian consumer law.
Trina have advised that orphaned customers can lodge panel warranty claims through their online portal available here..
DE09R.08 and DE09R.B5 Vertex S models are available as 144 cell-10.5amp ratings, making them easier to configure on complex roofs where other high current panels simply wont work in short or paralleled strings.
Trina are also one of the few to offer dual glass panels, which are fundamentally more durable.
The warranty offered is a bit ordinary when you look at the documents.
Some of the shonks in solar will offer Trina in the hope that a good panel reputation will rub off on a dubious quality install
About Trina
Trina Solar is one of the largest manufacturers of solar panels in the world. As at early 2023, cumulative shipments of Trina Solar panels had exceeded 120GW.
Trina Solar is a Chinese company, with 23 offices worldwide - including one in Sydney. It employs 20,000 staff globally, most of whom are in China. The firm is based in Changzhou, which, as every schoolchild knows, is just a one hour train ride from Shanghai. Well, maybe not every schoolchild knows that, but I'm sure all the schoolchildren in China who know it would add up to a hell of a lot.
In addition to Chinese manufacturing capacity, Trina has a factory in Thailand and another in Vietnam.
Trina Solar Is A Tier 1 Manufacturer
The company has scored 100% in the Bloomberg New Energy Finance (BNEF) Bankability Survey for seven consecutive years. So, financially it seems a a pretty solid firm. But what about the quality of its products?
Trina is a well respected name in solar panel manufacturing. It produces quality solar panels and offers a 15 - 25 year product warranty depending on the module. 25 year product warranties were once the exclusive realm of of high-end (most expensive) panel manufacturers, so to see a "budget" (but good quality) player join that club was really impressive and a sign of things to come.
Trina Striving For Sustainable Solar Panel Manufacturing
Solar manufacturing is a resource-intensive business. Trina says it was able to reduce both its electricity and water consumption by over 60 percent from 2015 to 2020. But the efforts didn't stop there.
Power consumption per unit of product output decreased 42.4% in 2021 compared to 2020. As for water and also compared with 2020, consumption per unit decreased 46.2% in 2021. Compared with 2020, greenhouse gas emissions per unit produced decreased 32.2% in 2021. These results aren't just good for the planet, but also the company's bottom line.
Trina is member of PV Cycle, ensuring products are recycled at the end of their life in countries where PV Cycle operates - which doesn't appear to include Australia at this point.
Trina Solar Vertex S And S+ Panels
Trina's recent Vertex family of modules was originally geared towards utility-scale applications. But in late 2020, the company unveiled the Vertex-S designed for rooftop solar installations that offered up to 405W capacity. Then in March 2022, the firm announced Australia would be first in line for the even more powerful 425W Trina Solar Vertex S+ panel; which is also suitable for residential and commercial rooftops. That has since been topped by a 440W panel.
In addition to the boost in power, the new Vertex S+ panels are accompanied by an even better product warranty - 25 years; although Trina also boosted warranty on some of its Vertex S panels to 25 years in August 2022. The Vertex S+ also offers a 30 year performance warranty, with first-year degradation at 1% and annual degradation thereafter at 0.4%.
Something else differentiating the two product lines is the Vertex S has a conventional backsheet and P-type cells, while the Vertex S+ boasts dual glass and N-type cells.
To see further specifications on various Trina modules, check out SQ's solar panel comparison table.
Salt Mist Corrosion Resistance
All Trina Solar panels state on their datasheets they are corrosion resistant. Certifications for corrosion resistance can be found on Trina's download page.
Trina Has An Energy Storage System
Trina has produced a home battery storage system called TrinaBESS Powercube, which is available in Australia.
Warranty Procedure For Orphaned Trina Customers
If you have purchased Trina solar panels from an installer who has since gone out of business, the responsibility for warranty claims shifts to Trina. Their customer service line in Australia is 1300 874 627, and Trina have advised that orphaned customers can lodge panel warranty claims through their online portal available here. The company will arrange for an installer in their network to replace the panels under warranty, with labor costs being covered by their warranty.
Trina Solar Panels Are A Good Choice
I have no problems recommending Trina solar panels as they offer a cost effective combination of price and reliability. While there are panels out there I consider likely to be more reliable, you will have to pay a premium for them. On the plus side, when there have been issues in the past, Trina Solar has so far proven to be quick in rectifying them under warranty.
Trina is a popular brand with Australian installers, taking out first place in SQ's Installers Choice Awards for the best solar panels in 2023 (budget category); a ranking the company also achieved in 2022 and 2021. In the 2023 awards, Trina ranked third for the best after-sales support.
The company's products are also popular with solar owners - see what some of them think in the reviews and ratings below (and if you're an owner, add your Trina solar panels review).
Expand for more juicy company details
See current Trina Panels
Trina has 14 solar panels in our database
Filter by:
Type of solar panel 
Wattage 
Panel Efficiency 
Approx. Cost/Watt 
Model number
Series
Wattage
Panel efficiency (%)
Approx Cost per Watt
AUD Retail incl GST
Approx cost per panel
AUD Retail incl GST
Panel technology
Country of manufacture
Trina Reviews (
246

)

Show Most Relevant reviews from All time
5 star

222

4 star

20

3 star

3

2 star

0

1 star

1
View Timeline