Sungrow

- Inverter Reviews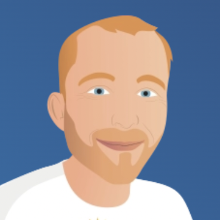 Finn's Sungrow Inverters Review & Verdict
Finn Peacock has been a Chartered Electrical Engineer since 1998, and is ex-CSIRO
In my opinion, a solar power system that will be on your roof for 30+ years deserves the best inverter you can afford. But if you want to save the ~$1,000 premium that a high-end inverter brand such as Fronius will command, then my favourite budget inverter brand is Sungrow - although Goodwe are snapping at their heels.
Sungrow solar inverters are reliable and well supported in Australia with excellent warranties.
Sungrow hybrid inverters when paired with the impressive Sungrow batteries are an excellent way to get home storage for thousands of dollars less than a Tesla Powerwall and separate solar inverter.
Sungrow Inverters: Pros & Cons
Excellent value.
Well supported with local office and 10+ years Australian history.
Good monitoring platform.
Capable hybrids with AC coupling available for more solar on backup circuits.
Well regarded amongst installers.
Tech support can be patchy with some script readers in place of actual technicians.
Failure rate and subsequent warranty work has made some installers gun-shy. (These issues can both be attributed somewhat to stellar growth)
Plugged connections can be fiddly to terminate, especially when hybrids require very large supply cables which must be broken down into small cables.
Hybrid back up circuits are limited to their rating regardless of if there is grid or no grid. The inverter doesn't have a higher "pass through" rating when grid connected.
This limited capacity means the backup circuit struggles with high inrush loads such as motors, i.e. household water pressure pumps. (Savvy installers will alleviate this with a changeover switch or contactor)
About Sungrow
Sungrow Customer Service: 1800 786 476
Sungrow Power Supply Co Ltd is a Chinese company that was established in 1997 and operates in several different energy-related niches, including wind power conversion, inverter production for photovoltaic systems and energy storage.
The company says more than 340 GW of Sungrow inverter capacity had been installed worldwide as as at the beginning of 2023. To give a sense of how rapidly the firm's manufacturing capacity has grown in just the last couple of years, 154GW of capacity had been deployed by the end of 2020.
Walking the clean energy talk, Sungrow has also committed to sourcing 100% renewable electricity for its operations by 2028.
Sungrow In Australia
Sungrow has been present in the Australian solar inverter market since 2012. Its Australian operations are based in North Sydney, NSW. So, should you need technical assistance or in case you have any questions about their warranty policies, you can contact Sungrow easily by calling or shooting them an email.
Australian customers can choose from a pretty solid range of solutions, including single-phase and three-phase inverters in the SG series. Sungrow's inverter range also includes hybrid models available in the SH series.
To view specifications and approximate pricing of various Sungrow power conversion products available in Australia, check out the SolarQuotes solar inverter comparison table. For hybrids models, see the hybrid inverter comparison table.
Sungrow Hybrid Inverter Cybersecurity Flaw
While Sungrow has enjoyed signficant success in Australia, it hasn't always been sunshine and puppies for the company. In early January 2020, an engineer based in Brisbane revealed he had identified a series of security flaws in Sungrow's hybrid inverter, model SH5K-20. In March 2020, Sungrow announced they had shipped a firmware update that fixed the flaws.
Sungrow Warranty Notes
Sungrow generally offers a standard product warranty period of five years from the date of installation and no more than six years from the manufacturing date of a solar inverter - so that's something worth checking.
However, in April 2020, the company announced it was offering 10 years' warranty for some inverter models purchased from 1st April 2020 and installed in Australia. Eligible Sungrow inverter models can be identified here.
If you have problems with your Sungrow inverter, your first port of call is the original installer. Despite what some might say, if the installation company is still in business then they are the ones liable for the repair/replacement of a faulty inverter assuming it is still within its warranty period. If your original installer is no longer in business or is uncontactable, you'll need to lodge a warranty claim with Sungrow.
In order to do so, Sungrow advise you must arrange an installer to test the solar inverter to determine if it is faulty. Sungrow can help you find someone in your area if you call them on the number listed above. If a fault is confirmed, Sungrow will work with the installer to arrange a replacement inverter. Notably - you are not compensated for the out of pocket cost of the initial testing.
My Recommendation
Given the quality of the company's products and support along with generally positive feedback from installers and customers over years (you can read Sungrow customer reviews below), Sungrow is currenly listed as a SolarQuotes recommended solar inverter brand.
In the 2023 SQ Installers' Choice Awards, Sungrow took out the top spot for best value inverter for the third year, and second place in a new category, best after-sales support.
If you're an owner of one of the company's products, we invite you to share your experience with others. You can add your Sungrow solar inverter review by clicking the "leave a review" button at the top of this page.
Expand for more juicy company details
See current Sungrow Inverters
Sungrow has 10 solar inverters in our database
Filter by:
Price 
Inverter Size 
Phase type 
Model number
Approx Price
Inverter Size
Max Efficiency (%)
# of MPPT's
Phase Type
Sungrow Reviews (
460

)

Show Most Relevant reviews from All time
5 star

374

4 star

64

3 star

10

2 star

3

1 star

9
View Timeline